Alright, so Donnie's baby shower was way back in November of last year (during my "blogging break") but I finally uploaded the pictures off my parents camera. I was SO busy and SUCH a scatterbrain throughout my entire pregnancy, so of course I had forgotten mine. I actually spent a kind of ridiculous amount of time planning, prepping, and decorating, and I wish I would have taken more pictures (or made my sister take more since I took about a thousand during
her baby shower
).
As it was a baby shower, I decided to make my theme "shower", as in rain and rainbows.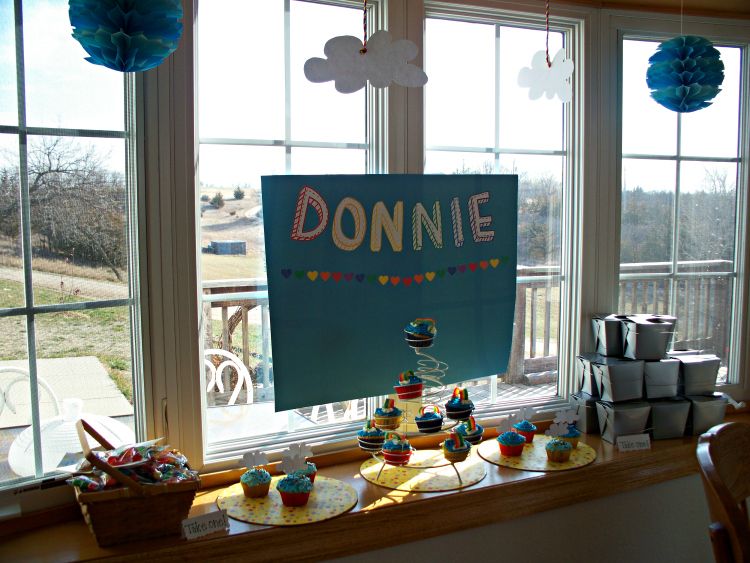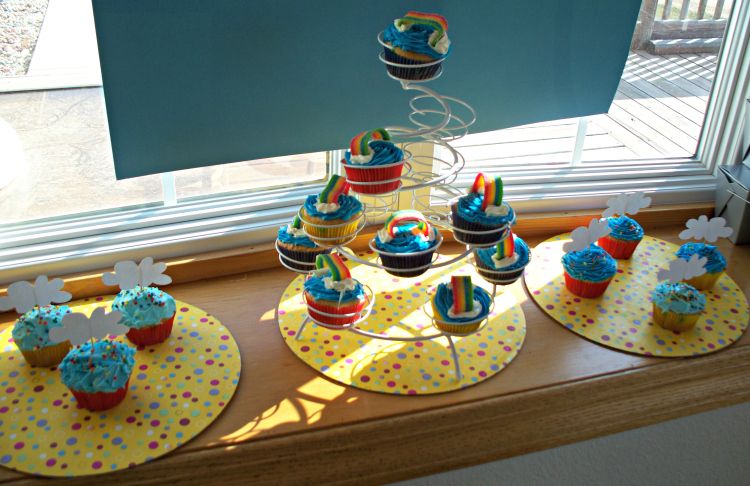 I made nearly all of the decorations, food, and party favors on my own. I know that's kind of "tacky", but I'm a control freak about this stuff. We ate vegan sloppy joes, potato chips, and cupcakes, as well as a super cute cake from Walmart.
For games, we had guests fill out advice cards and then break up in to teams and decorate onesies for Donnie! Unfortunately he came out nearly 8 lbs and was already too big to wear any of them, but I'm definitely keeping them as keepsakes forever.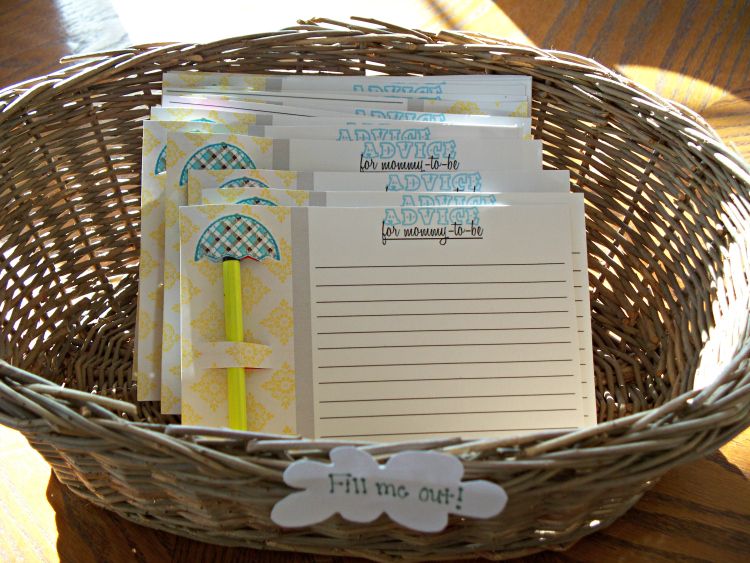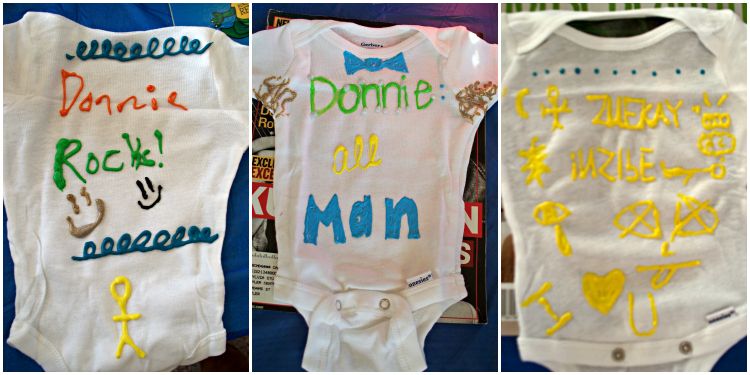 I was so thankful for all my friends and family who came out to show their love for Donnie. It was so much fun! I think for baby number two, I might throw one of those "Bring A Book!" showers. Those are so sweet.
Have you ever had or been to a "themed" baby shower? Seen any cute party themes on Pinterest? Let me know!